Here at A88CBD™, we source all of our hemp-derived CBD from Centuria Foods. Their high-quality hemp is lawfully grown and processed within the United States. Centuria Foods is a global leader in the phytocannabinoid-rich hemp-derived CBD.
We chose to source from Centuria Foods because they adhere to strict production standards and process extraction through rigorous testing to ensure the best quality possible every time.

Additionally, Centuria Foods is at the forefront of innovation in the CBD space with their unique water soluble CBD formula called C10™.

Thanks to the experts at Centuria Foods, the C10™ formula was tested, perfected, and dispersed. Feedback was provided in the early development stages of water soluble CBD that the effects of their CBD were felt within 10 minutes. Taking this feedback into consideration, C10™ was created. Formulated for rapid onset for quicker absorption, C10™ will change the way you experience CBD.
Of course, wanting to validate the feedback they'd received, Centuria Foods began soliciting independent PK studies that would compare C10™ to traditional oils and isolates. The results confirmed that not only were effects felt after only 10 minutes, rather than two hours it typically takes to feel the effects of oil-based tinctures, but they reported that C10™ absorption rates were 10x higher than those of the traditional tinctures and isolates. After confirming these magnificent results, A88CBD™ knew this was a partnership that had to be solidified.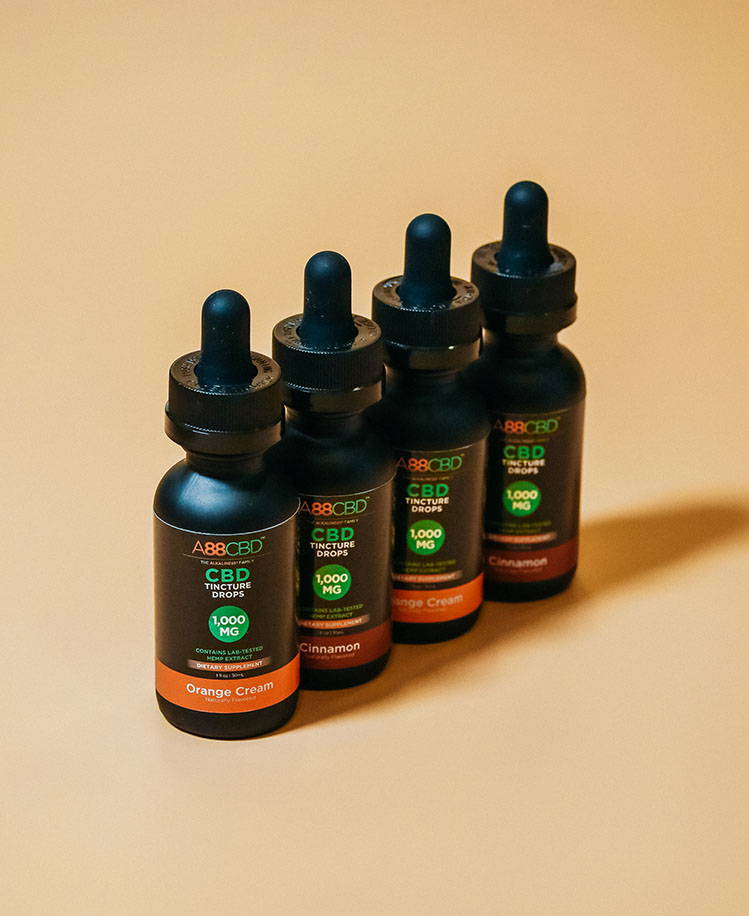 Because C10™ is water soluble, it has increased bioavailability. This means that the CBD can reach your bloodstream faster and is more potent, delivering more CBD in less time. If you are looking for quick and effective results form CBD, look no further. Water soluble CBD can provide relief within 10 minutes or less!

Subscribe to Receive Sales and Promotions
Be the first to know about discounts to our CBD products